In early May, my wife and I enjoyed a three-week trip to Greece and northern Italy. This first installment of my blog will cover our experience in Athens and other parts of Greece included in the trip.
Prior to planning the trip, we purchased Rick Steves ™ travel books on Athens and Italy. This valuable resource is an essential element of any European travel experience. The man has done too much work covering every part of Europe for anyone to overlook his advice. Everywhere we visited, we noticed many travelers using his books the way that students cram for exams. Please read the book before you show up.
We took an overnight flight (9.5 hours) and arrived in Athens in the early morning. We were met by our driver, arranged by Exemplary Travel Advisors (ETA). Two tired travelers in their sixties do not need to worry about arranging anything after an overnight flight. Our driver was skilled at navigating the challenging Athens traffic and was also a great ambassador for the city, offering useful advice and recommendations for our stay. We were booked at the Adonis Hotel – a moderately priced accommodation in the Plaka, the tourism center Athens. Many thanks to our friends, Steven and Maria Firth, for recommending the hotel. This location gave us walking access to world-heritage historical sites, welcoming restaurants (all with street-side or inside dining options), and souvenir shopping.
Must see locations include: The Acropolis, the Temple to Olympian Zeus, The Roman Forum, and the Agora.
It is also important that you do not miss the Acropolis Museum nor the Archeological Museum.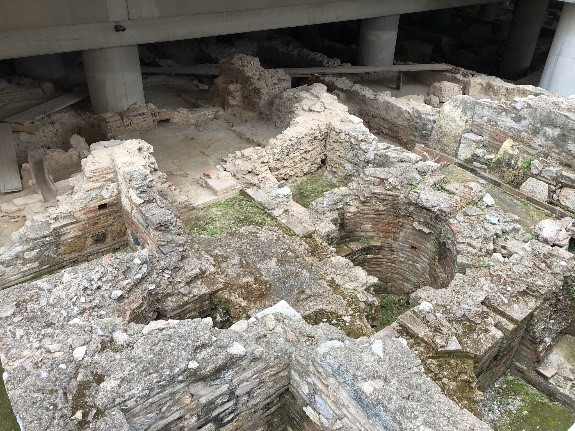 We walked ourselves silly in Athens and enjoyed every minute.
Notes:
Sidewalks are uneven and pedestrian streets can include motorcycles.

The Acropolis is marble that has been polished by thousands of years of human footsteps. It is very dangerous to try to climb it when it is raining.

Smoking is evidently allowed in many areas, including some restaurants.

You cannot eat too much Greek yogurt with honey. Grilled sardines are very good!